We think everyone else has got cakes wrong. Forget the sweet stuff, in Sheffield we have breadcakes (and fishcakes)!
Lets get one thing straight right here and now. Small, rounded/oval shaped hand-size clumps of bread are called breadcakes. Not cobs, barms, teacakes, buns, baps or any of the other ridiculous names other places in the country insist on calling them. Breadcakes (one word, not two). Got it?
Sheffield Breadcakes: A part of the city's identity
See, Bakewell has its tarts, Kendal has its mint cakes, Melton Mowbray has its pork pies… We have cakes of bread.
Every Sheffielder has heard silly southerners say something like "But a cake is sweet!" I can confirm, here and now, that isn't necessarily true.
Cakes of Fish
Which brings me to my second exhibit in the imaginary cake-trial; the fishcake. You can keep your mushy, mashy, breadcrumbed mess that outside this fair city people call 'fish cakes'. What you are thinking of is a 'rissole'.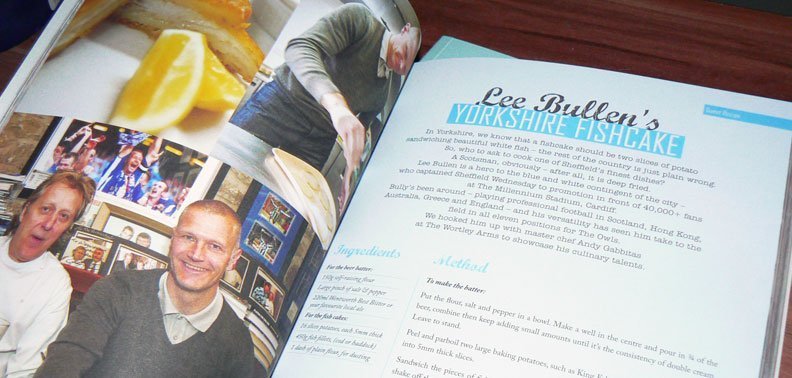 A 'proper' fishcake (Also known as Yorkshire fish cake and Sheffield fish cake) is two slices of potato sandwiching minced white fish (likely cod). It is then battered and fried like normal chip shop fish (note: another language faux pas — In Sheffield it is a 'chip shop', not a 'fish shop' as other regions seem to call it).
Fishcake butties
Now, for true 'cake' heaven, take a proper fishcake (plenty of salt and vinegar) and place it into a breadcake for a 'Fishcake butty' (optionally add another delicious Sheffield invention: Mushy Peas).
Cake on cake. That very concept has probably blown the minds of anyone reading outside of the South Yorkshire boundary.
The defence for proper cakes rests, M'lud.
Fancy making your own 'proper' fishcakes? Check out The Sheffield Cook Book, which features a delicious Yorkshire Fishcakes guest recipe from former Sheffield Wednesday footballer Lee Bullen, amongst its 50 stunning local recipes!
---
Discover the very best of the Steel City with The Sheffield Guide Newsletter!
Sign up now to receive occasional updates from The Sheffield Guide. All the latest Steel City information direct to your inbox!
Free to subscribe. No-spam guarantee. Unsubscribe at any time.
---