Back in the days when Castle Market was one of Sheffield's bustling retail areas, there was only one clothes shop worth going to — Harringtons.
Bomber jackets, jeans, farah's, sta-prest trousers, button-down shirts — if it was in fashion, Harringtons was the place to get it.
Harrington jackets and shirts
They did a line of 'Harrington Jackets' that many Sheffielders to this day associate with the Castle Market shop. However, it was a wider name for a style of jacket that 'our' Harringtons simply stocked.
Harringtons also produced a line of made-to-measure shirts, hand made by Mr. Harrington himself. People are so fond of the shop and those quality shirts that some still have them to this day. Many view them as collector's items.
Memories of Harringtons
Singer Richard Hawley featured Harringtons, among other Castle Market locations, in the album art for his 'Late Night Final' record.
An abiding memory for shoppers will always be the 'changing rooms'. People wanting to try anything on were directed up a ladder to a storage space. Long benches indicated the place to try on your new threads. Invariably, dozens of others were crammed in there too.
Crouching in the tiny space and trying on the latest jeans or Ben Sherman shirt was a real task. But it was always worth it to be the style-conscious one out on the town that night!
Crazy marketing
People will also remember the crazy sales and marketing of the store. Harringtons once posted in a local paper offering a 10% discount to those who brought the advert with them. The same ad jokingly mentioned that anyone wearing a silly wig would also get a free T-shirt.
Legend says that by 7am there were nearly 500 people queuing outside Castle Market wearing varieties of funny headwear.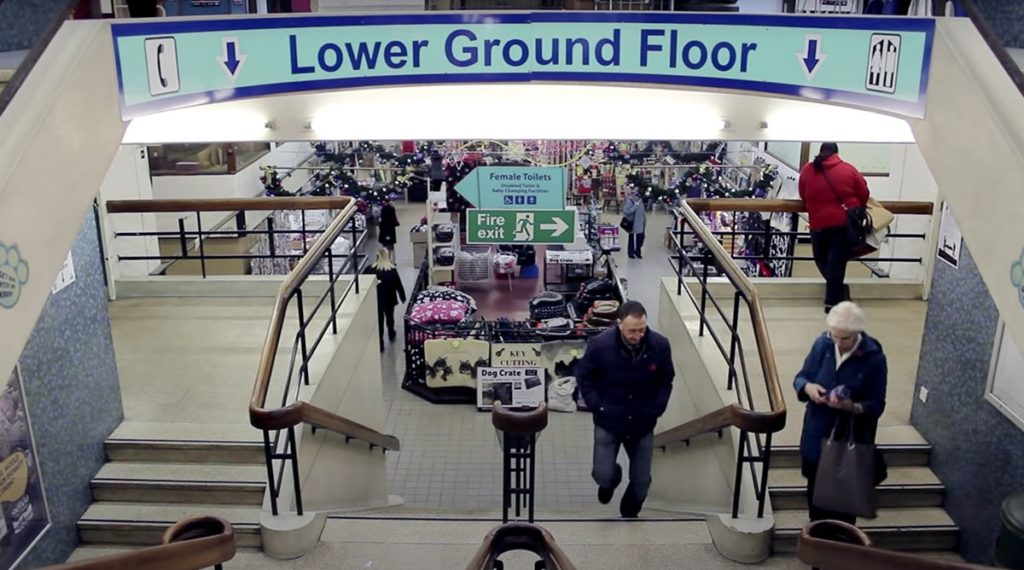 Move to Doncaster
Harringtons could be found trading at Doncaster Market in recent years. However, it never really had the magic of the Castle Market days. Likewise the newer Moor Market doesn't seem to have anything that compares to the old Harringtons.
Harringtons actually left Castle Market in 2006, well before the former market's closure and subsequent demolition. But the memories of it remain. Unfortunately the Doncaster Market store also closed in 2017, ending the Harringtons legacy.
We should probably give a special honourable memorable clothes shop mention for Sexy Rexy on Pinstone Street too (another location now being redeveloped). Remember that place?
---
Discover the very best of the Steel City with The Sheffield Guide Newsletter!
Sign up now to receive occasional updates from The Sheffield Guide. All the latest Steel City information direct to your inbox!
Free to subscribe. No-spam guarantee. Unsubscribe at any time.
---